Welcome To Henry County Farm Bureau
The Henry County Farm Bureau office is currently closed to the public.
To contact, please call our office at (309) 937-2411. If we are unavailable please leave a message and we will return your call as soon as possible.
-You may also email manager@henrycofarmbureau.org
-Membership dues can be paid via phone or online at www.myifb.org
We will continue to be a resource to our members via the means in which we can during this difficult time. Stay safe and healthy!

COVID-19 Resources: https://www.ilfb.org/resources/covid-19-resources/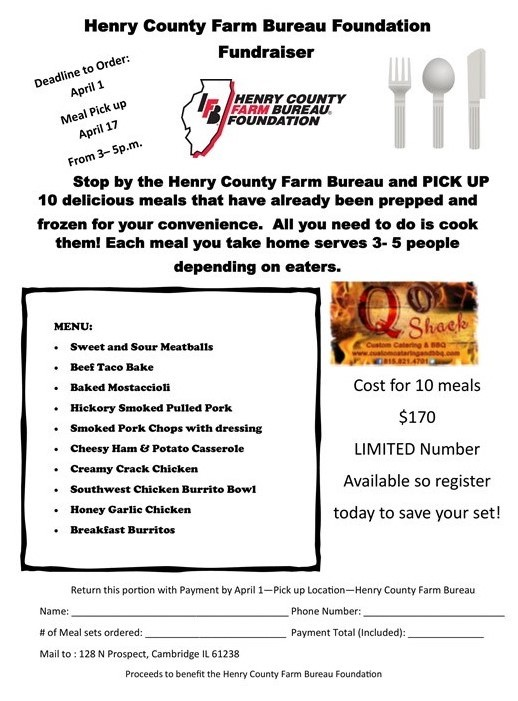 Henry County Farm Bureau News

Jan 06, 2020
The Henry County Farm Bureau Foundation is offering up to six scholarships, at a minimum of $1,200. In addition, Farm Bureau will be administering Wilbert & Carol Keppy Foundation Scholarshi...
---